Parenting During Times of Uncertainty
Join us February 9
Don't miss this unique opportunity to hear from our presenter, Dr. Jules Nolan, about strategies to guide your children through the stress of living in a pandemic, and beyond.
What can you expect during the 'Parenting During Times of Uncertainty' virtual event?
During this uncertain time, students and families are reporting more stress, anxiety, and strong, negative emotions than we have seen in recent history, and parenting has become more challenging as a result. During this session, we will address parenting techniques to help our children navigate this time while managing parenting challenges and our own strong emotions. You will leave with concrete strategies to use in parenting your children during COVID and beyond.
What is Peace of Mind?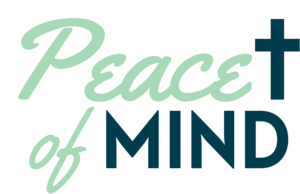 Peace of Mind provides resources to Catholic schools to help their preschool-eighth grade students, families, teachers, and leaders work through today's difficulties, as well as prepare to handle future challenges.
Why a Catholic School?
Our schools are more than just buildings. So many Catholic school families describe their school community as a "home away from home." Catholic schools meet each child where he or she is at and offer them the personalized attention, support, and challenge to achieve at their peak. Our schools offer top-notch academics, specialized programming, and extracurriculars that complement the classroom.
Join us on February 9 at 6:30 p.m.