There's never been a better time to ATTEND
Minnesota
Catholic Schools
Be part of a community that nurtures your children — mind, body and soul. Our Catholic school students benefit from excellent instruction and personal connections that help them reach their God-given potential.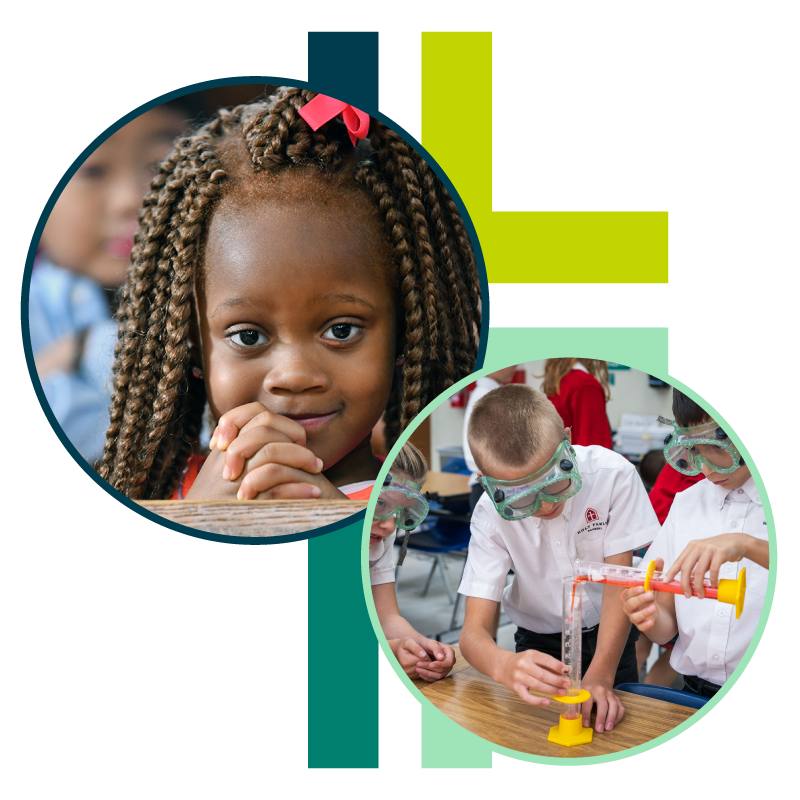 Forming our future community, today
Your child's educational experience during their critical formative years will have a lasting influence on future success. 
The academic approach, adult and peer influences, and attention to each child's success are important considerations when exploring options for your child's first school or pursuing a school change. We believe a faith-based education strengthens our community for future generations.
Invest in your child's future by enrolling them today in a Minnesota preschool – 8th Grade Catholic school.
We welcome all families to explore our Catholic schools. We'll help you find a preschool – 8th grade school that best fits your child's educational needs.
Ahead of the market where it matters most
In 2021, Twin Cities metro area Catholic schools, grades 3-8, had 25% more students proficient in reading and 28% more students proficient in math than alternative education options.
We're implementing world-class tools and technologies for our schools to lead our preschool-8th grade students into the next generation. Here's just a few of our successful education programs: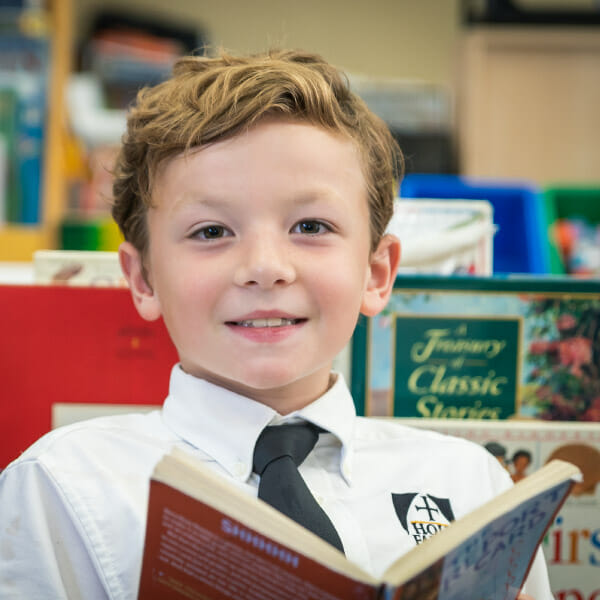 Maturity and Personal Responsibility
"I learned that I should always think with an open mind and objectivity."
– Twin Cities Catholic school student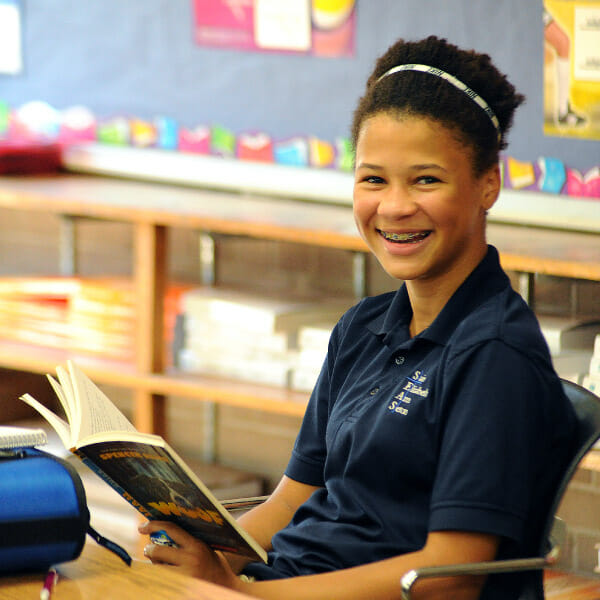 Value-based Character
"Everything you do matters, even if no one knows it. Even if you're not given recognition."
– Twin Cities Catholic school student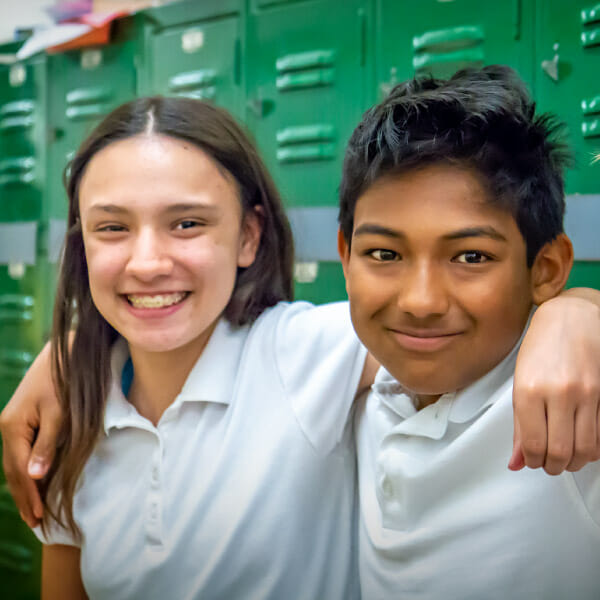 Kindness and Acceptance of All
"We help people in need."
– Twin Cities Catholic school student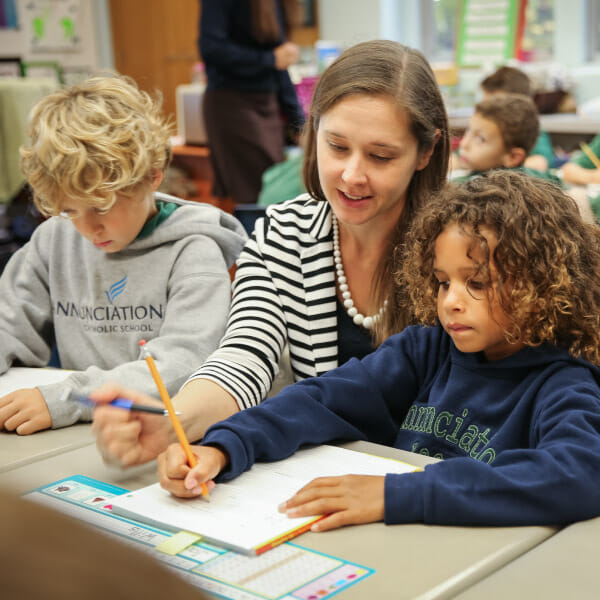 Ethical Leadership
"The school says it's their goal to make virtuous leaders. It motivates the students to want to step up to the occasion and bring out those qualities."
– Twin Cities Catholic school parent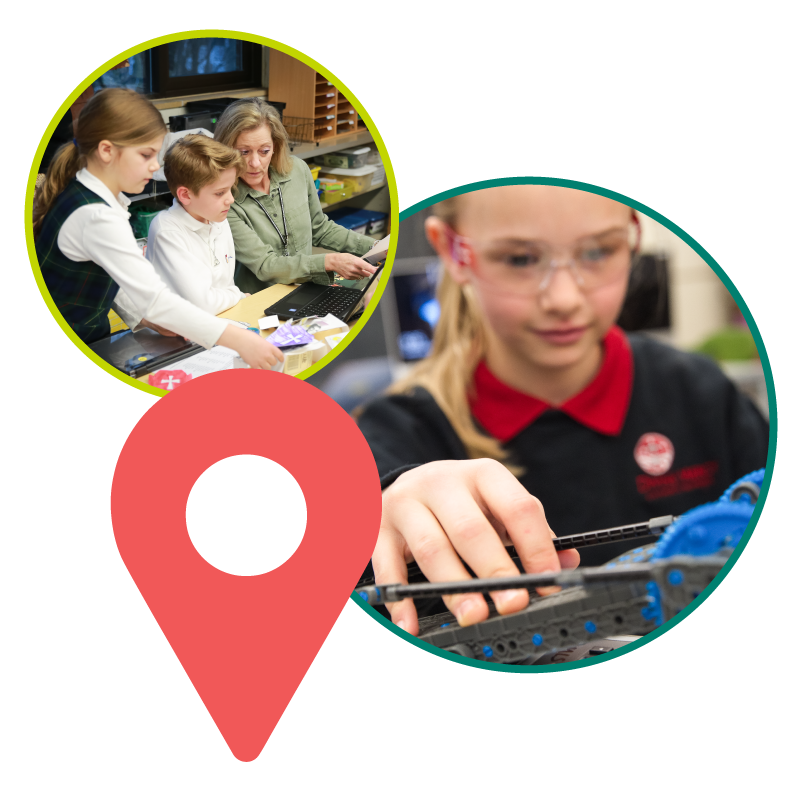 We make it easy to find a school
Find Catholic Schools is powered by the Catholic Schools Center of Excellence and serves as the premier online liaison for families to discover and pursue exceptional Minnesota preschool-8th grade education opportunities for their children.
Getting started
The team behind Find Catholic Schools is here to help you!
Where do I start?
Learn about Catholic Schools and explore helpful resources.

 
Parents and caregivers choose Catholic schools because they offer more than just a superior education, specialized programming at each grade level and extracurriculars that complement the classroom.
Our schools are committed to personal connections, knowing and loving each child and helping them recognize their value and God-given gifts and talents. Students are provided personalized attention, support and challenge to meet and exceed personal and academic goals.
Catholic schools help students to build character, virtue and high standards of personal responsibility. Students learn the value of service to others. And they graduate prepared to be ethical leaders. Catholic schools partner with families to nurture ongoing moral development.
With a 99% graduation rate, Catholic school students score significantly higher than national averages on standardized testing.
Catholic schools offer a variety of educational opportunities, such as STEM, language immersion, blended learning, Montessori, and unique extracurriculars. No matter your religious affiliation, Catholic schools walk with your child on their faith journey. Catholic schools are committed to collaboration with parents and caregivers to provide a community that supports your whole family.
What are my options?
Explore the interactive directory of Catholic schools.
There are more than 150 Catholic schools offering preschool-8th grade education in Minnesota.  They share resources and best practices. They collaborate to provide support, opportunities and exceptional experiences for their students. But they all have unique features.
Catholic schools are set in rural, urban and suburban neighborhoods. Some are connected to a parish and others are regional (supported by more than one church).
Considerations as you begin your exploration:
Distance from work or home
Transportation needs
School day start and end time
Before and/or after school childcare needs
School size preference
Who do I contact to take the next step?
Connect with a school liaison. 

Once you've seen one Catholic school, you've seen one Catholic school.
The best way to know if a school fits your child and your family is to visit. Take advantage of the Catholic Schools Center of Excellence School Locator to identify options for your child.
Find a School Near You
Ready to enroll your child?
Check out our interactive school locator.